THE STORY SO FAR
Fitness-wear communication is known for its intensity and challenging tone of voice. But for a growing number of people dipping their toes into the lifestyle, this fitness world can seem daunting. They want to get there, but lack the right encouragement from brands that only seem to address the fitness elite.

We decided to break the status quo by reinventing Performax as a launchpad and firestarter for beginners and enthusiasts.
A DIFFERENT MESSAGE
Self doubt and apprehension are enemies of the beginner. Especially when the journey seems uphill and the destination so far away. All they needed was a reassuring push in the right direction from a brand that believed in their journey.
TALKING THE WALK
Performax is for beginners, dreamers, enthusiasts and athletes. Whatever the scale of your fitness aspirations, the brand is there to enable and amplify it, with accessible, world-class activewear designed to back up the promise.
The tone of voice complements this brand personality. It is inviting, upbeat and inclusive. It is the voice of the expert, the coach and the cheering team.
VISUAL LANGUAGE
Bright, colourful, energetic, approachable.


SHOP-IN-SHOP COMMUNICATION DESIGN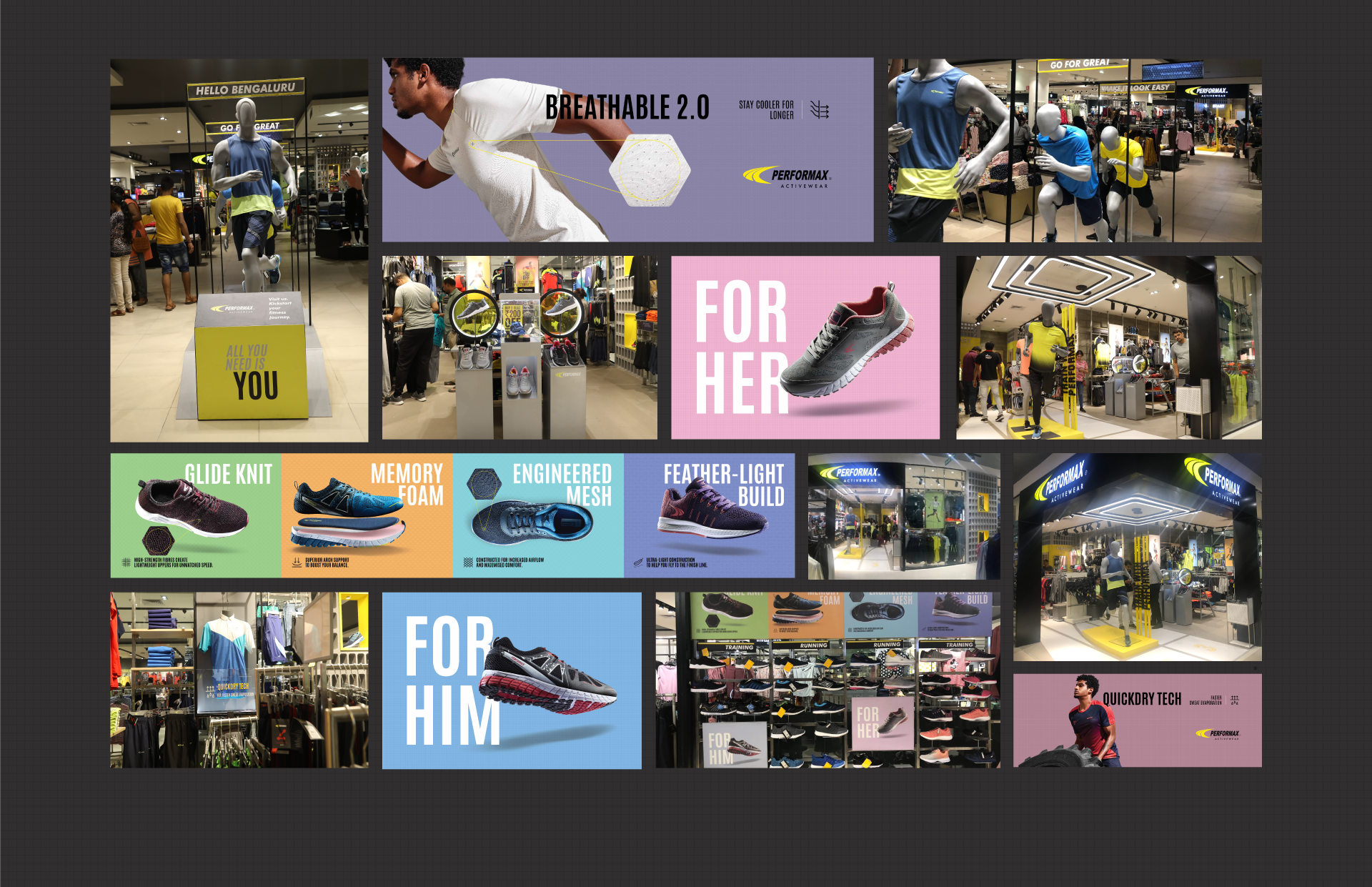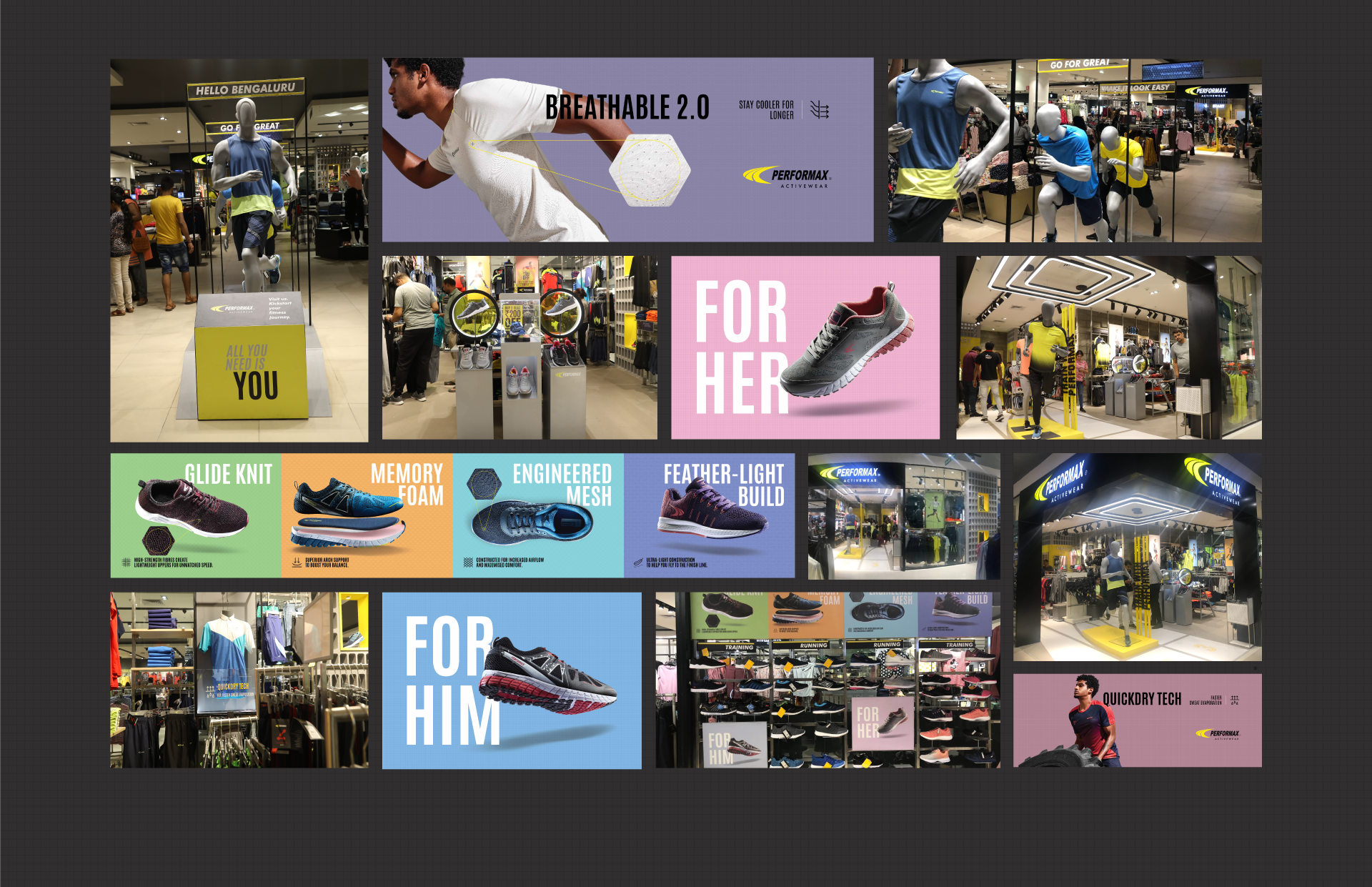 IN-MALL LAUNCH ACTIVATION
OBJECTIVE
Launch the new positioning while driving footfalls to the brand's first store-in-store.
THE IDEA
An irreverent and engaging photo arena to give audiences a snapshot of their future selves. A seamless pathway from brand interaction to product discovery to purchase.
A special stage that invited mall visitors to set a new year's resolution they aspired to and gave them a glimpse of where they wanted to get.
Over 10 days, we engaged with 4794 visitors and showed them what the next year could hold for them.
[unex_ce_button id="content_oh7nrbrdt" button_text_color="#ffcb05" button_font="semibold" button_font_size="16px" button_width="auto" button_alignment="center" button_text_spacing="2px" button_bg_color="#000000" button_padding="10px 30px 10px 30px" button_border_width="0px" button_border_color="#000000" button_border_radius="0px" button_text_hover_color="#ffffff" button_text_spacing_hover="2px" button_bg_hover_color="#353535" button_border_hover_color="#353535" button_link="https://thebravenewworld.com/contact/" button_link_type="url" button_link_target="_self" has_container="1" in_column=""]WANT TO DO SOMETHING JUST AS AUDACIOUS? START HERE.[/ce_button]