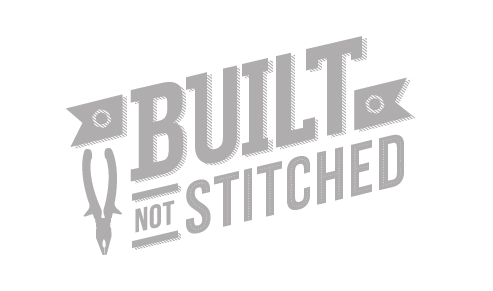 "Maketh us rich," The brief thus solicited.
"But the budget beeth candy-sized."
Machinist by The Roadster Life Co., is a sub-brand of denimwear inspired by the grease and the grunge at the heart of the garage. It needed an introduction and it needed to fly off the inventory. Up against living legends like Wrangler, Lee and Levis on the Myntra App, the challenge simply put was to create a differentiated look and a sticky verbal hook that would position it in equal standing.
Instead of selling an 'aspirational lifestyle' or a lofty philosophy, what would make sense for a new sub-brand with no history to own? We sold a creation story. We got the garage to turn into the designer and captured 'the birth of the machinist'.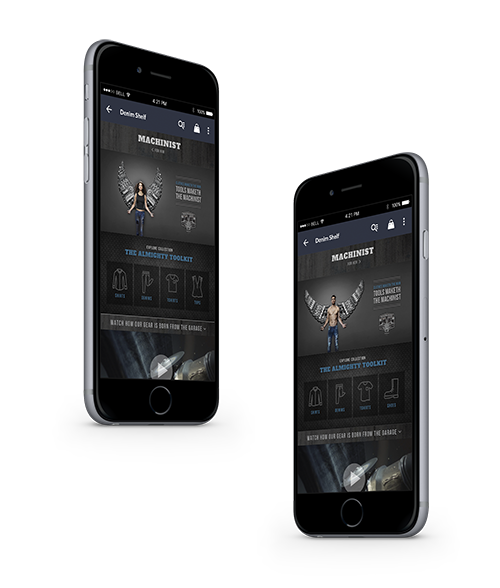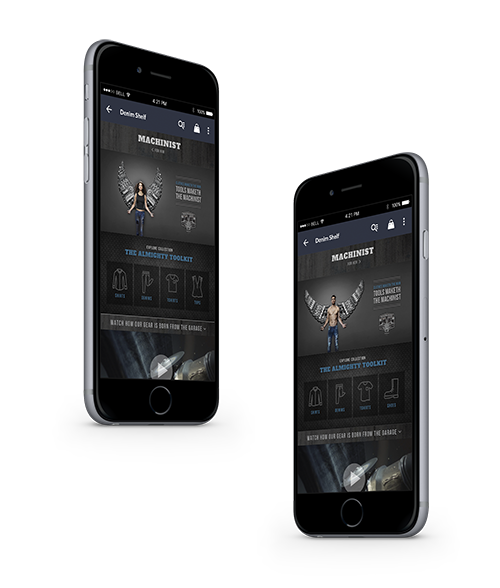 Integrated by Design
The creation film lent support to a differentiated catalogue on the Myntra App that gave the products their glory.
The verdict
Campaign in hand with the fact that the product seemed to be just what the audience was looking for, the Machinist surpassed its sales target in no time. It put The Roadster Life Co., at the top food chain on the Myntra App that month. With the momentum earned from the sales burst and image building, Roadster was able to lock horns with the legends in the lot, and has since been the highest selling brand on the Myntra App.
[unex_ce_button id="content_wdl8xwscg" button_text_color="#ffcb05" button_font="regular" button_font_size="16px" button_width="auto" button_alignment="center" button_text_spacing="2px" button_bg_color="#000000" button_padding="10px 30px 10px 30px" button_border_width="0px" button_border_color="#000000" button_border_radius="0px" button_text_hover_color="#ffffff" button_text_spacing_hover="2px" button_bg_hover_color="#353535" button_border_hover_color="#353535" button_link="https://thebravenewworld.com/contact/" button_link_type="url" button_link_target="_self" has_container="1" in_column=""]NEED A TILL PILL? GET IN TOUCH.[/ce_button]