Total Environment is a designer building firm with a distinctly pronounced green thumb. Their new project, Pursuit of a Radical Rhapsody, comes with full-scale trees on every floor and its own Tree Museum.

Despite everything amazing about the brand, public awareness was largely superficial. What we needed was a disruptive launch plan (who doesn't?) and a voice everyone could relate to. We needed an ambassador.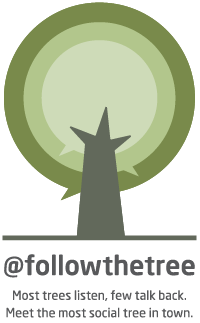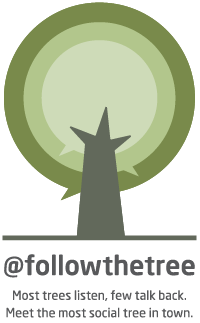 TURNS OUT THAT THE BEST AMBASSADORS ARE GROWN.

Meet the Social Tree - a 300 year-old Baobab, born and raised in Madagascar. She became the first resident of Rhapsody.
 
Suddenly, the Social Tree was everywhere. You could see her on billboards and print, chat her up on social media, and interact with her through a website. And that's exactly what people did, by the thousands (less modestly, around forty thousand so far).
HOW DO YOU GET A TREE TO BE SOCIAL?
An array of sensors (yay, tech!) lets the tree sense everything happening around her. And thanks to social media, she has a voice - complete with a personality, sense of humour and a first-person account as a proud home owner.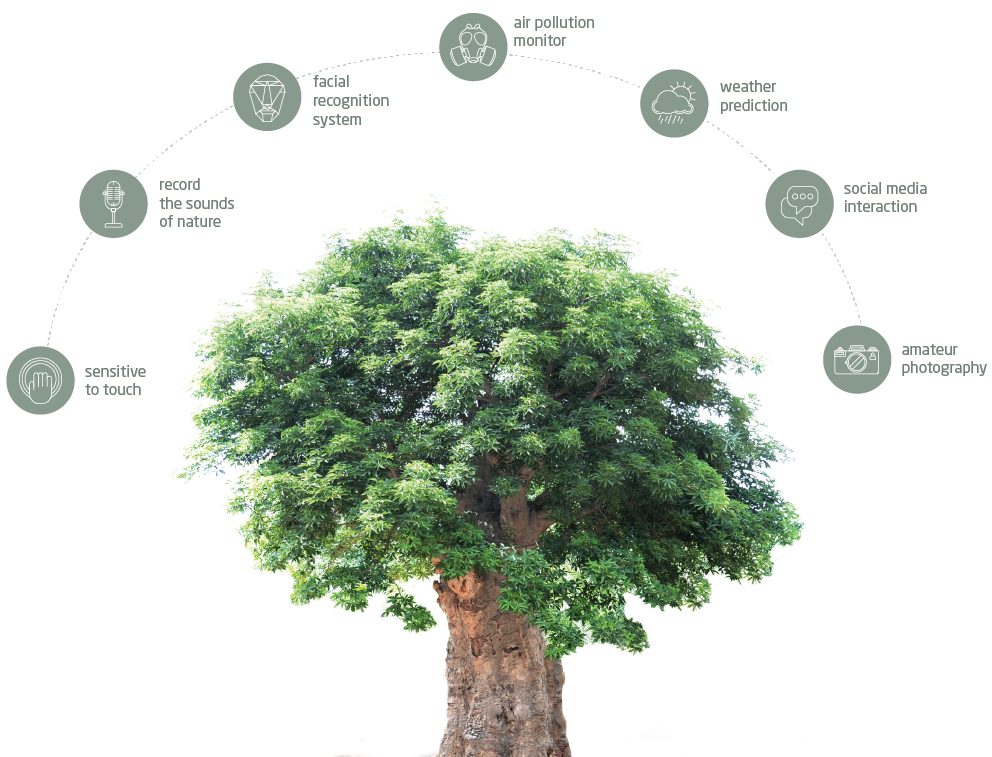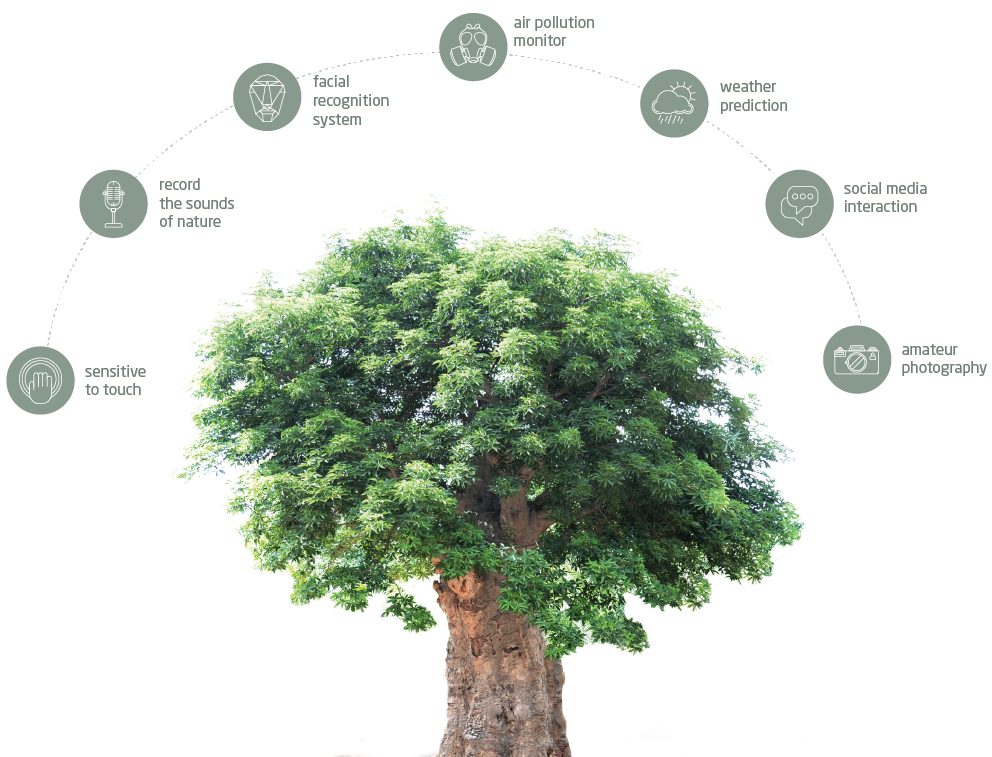 LANGUAGE OF THE LEAVES
Taking a leaf from our spokestree's book, everything about the campaign was grown from the ground up, right down to the iconography. We even invented a new typeface to capture her voice (no self-respecting hardwood speaks in Arial Regular).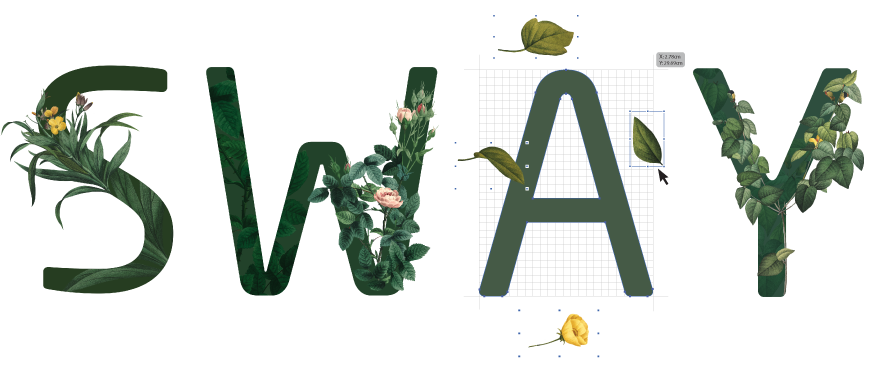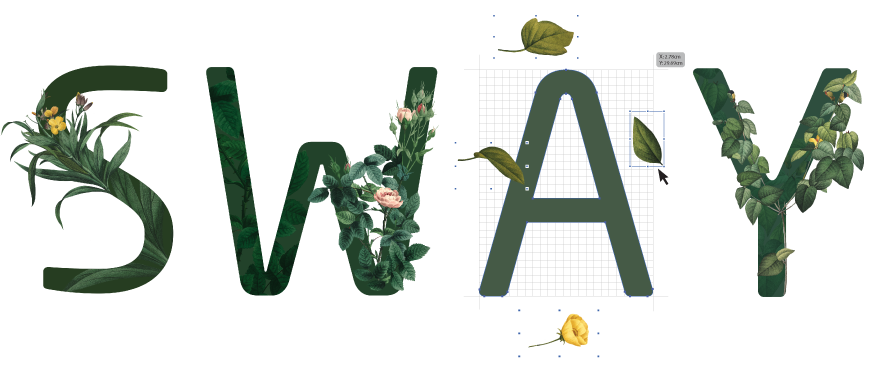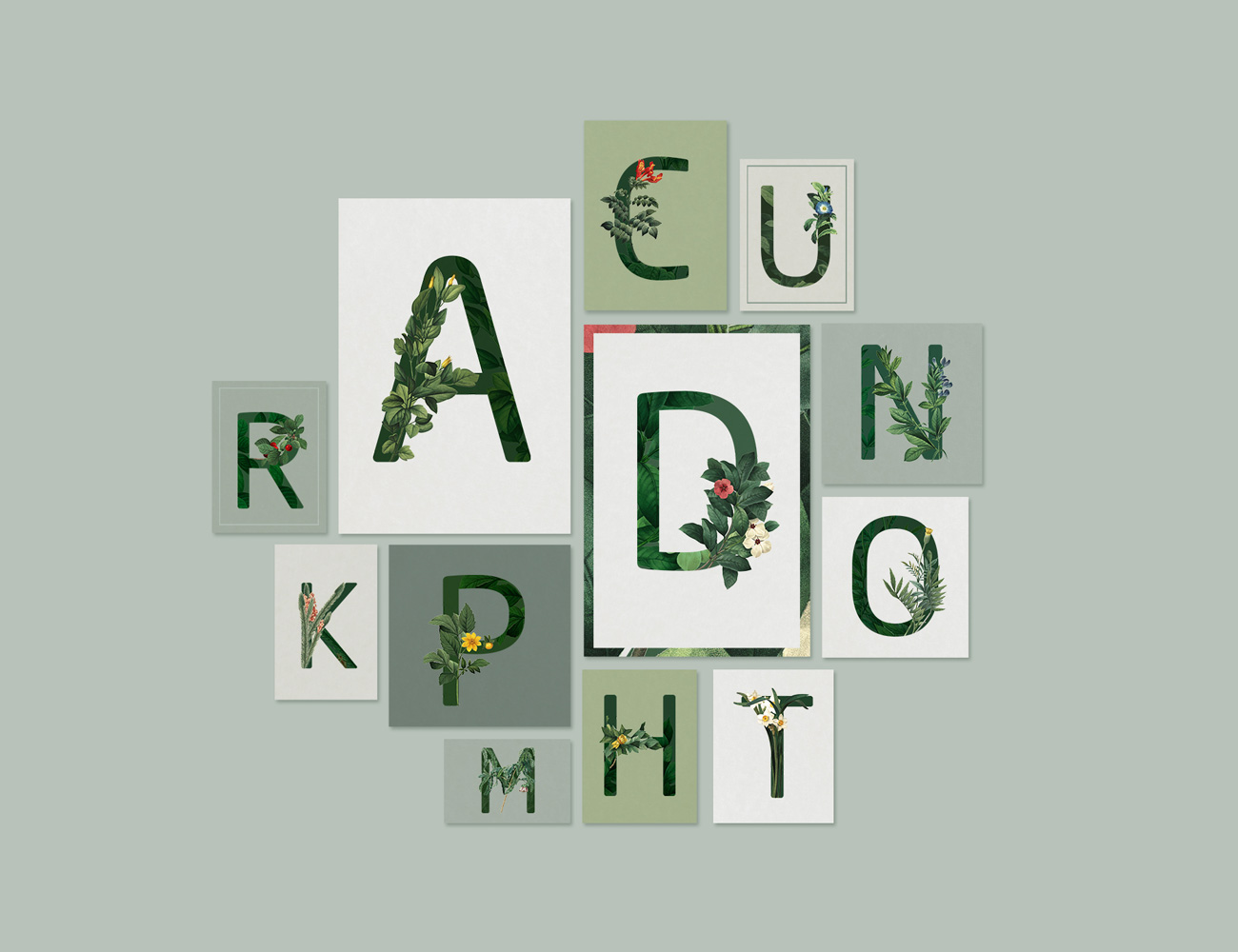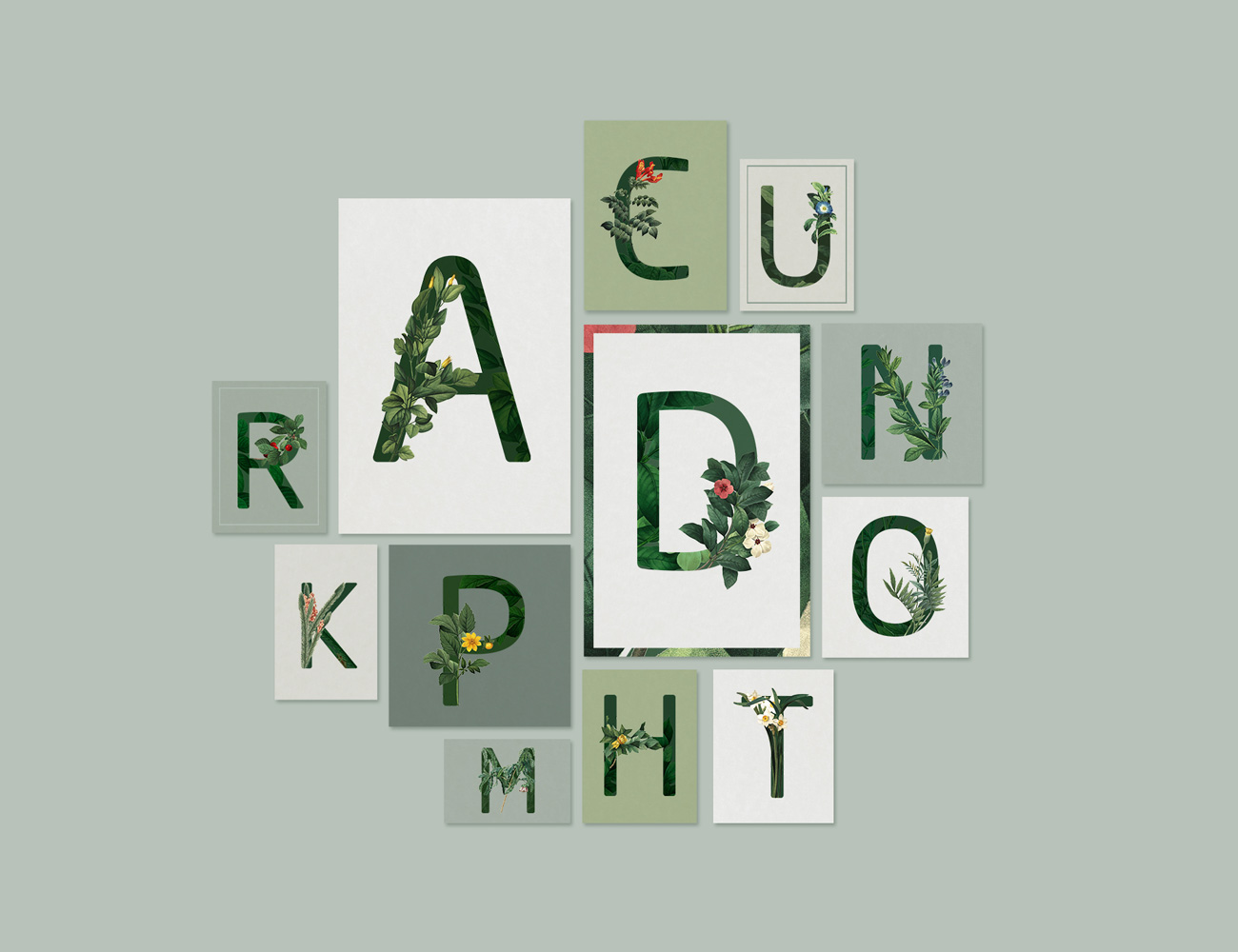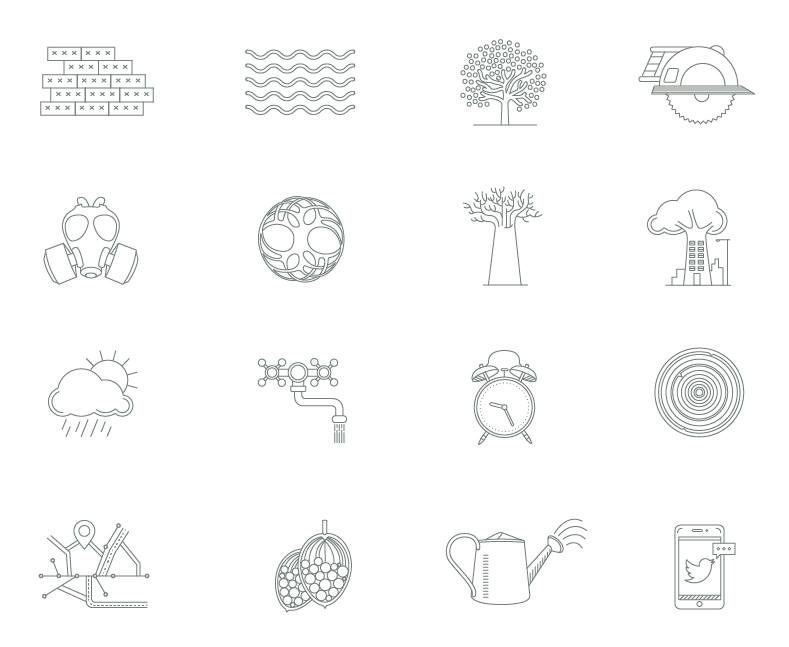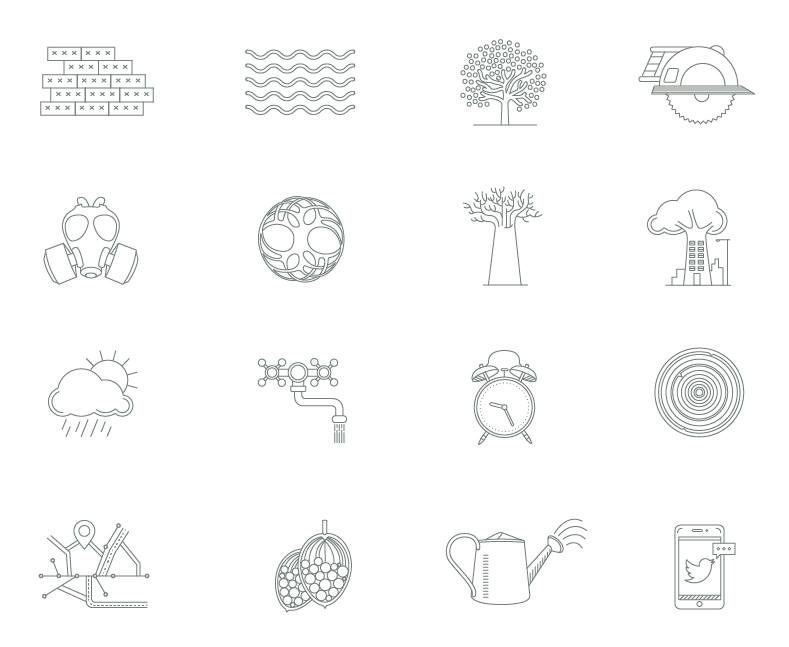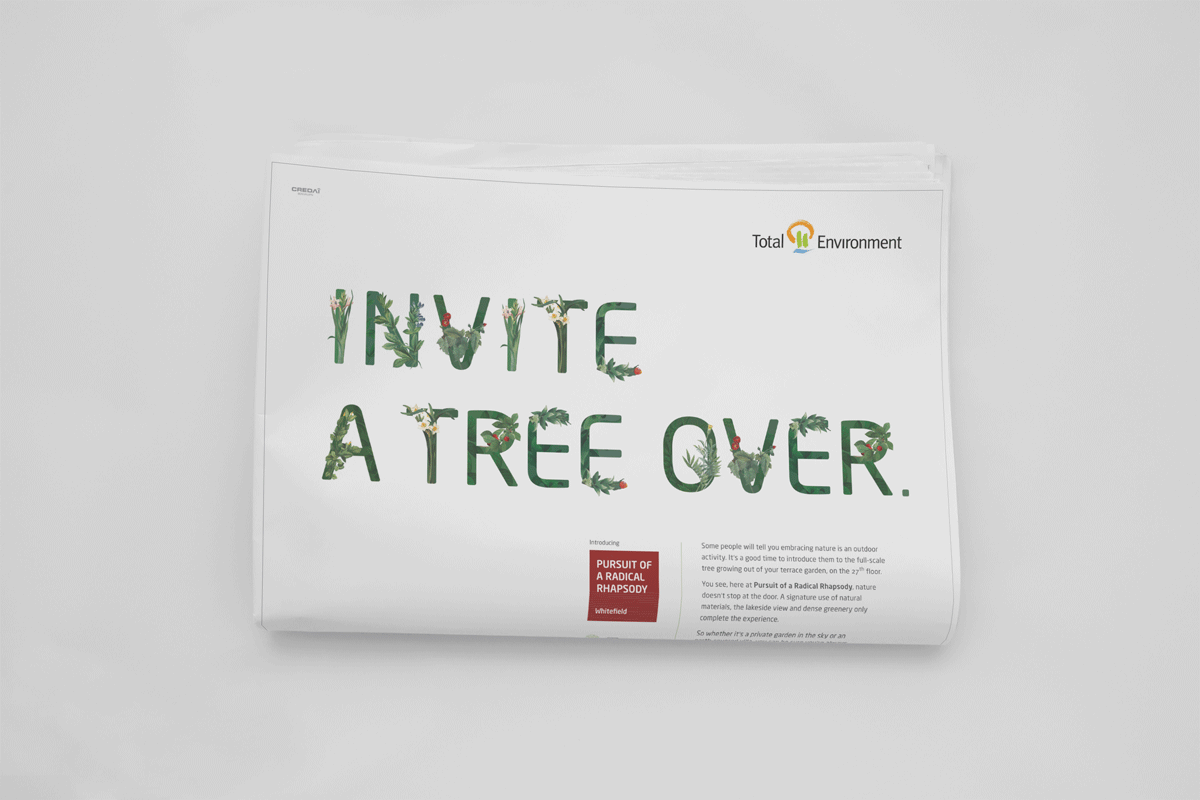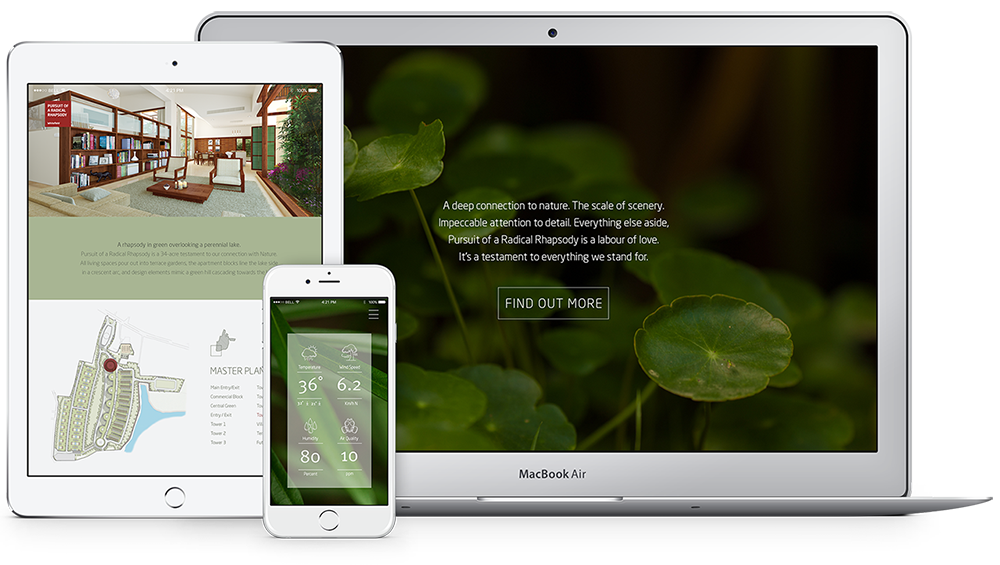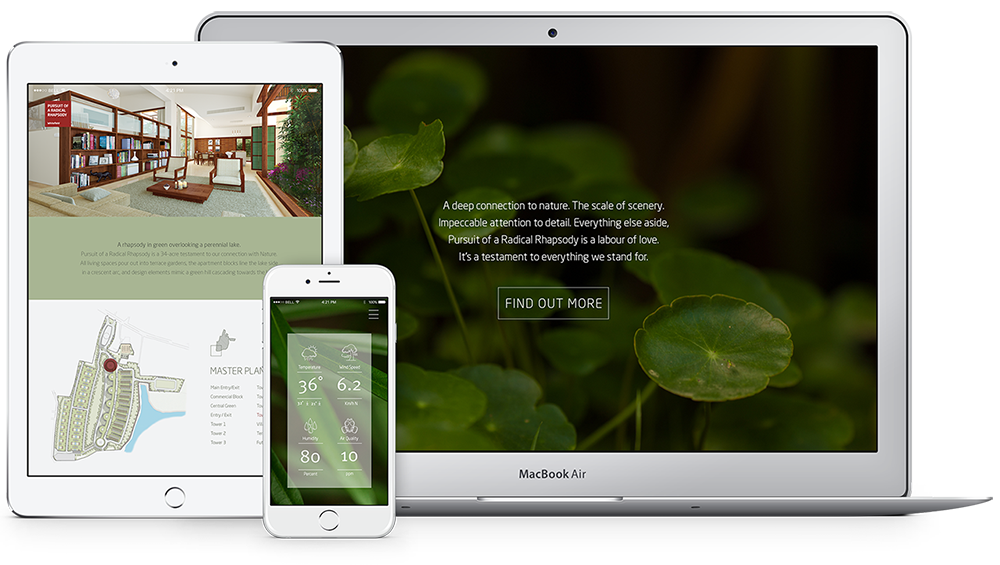 A GREAT SITE FOR GREENERY
The Rhapsody website has its own dedicated section for our audience to interact with the Social Tree in surprising ways, even on a physical level. For instance, if the tree feels thirsty (you have no idea how much water a tercentennial Baobab drinks!), she calls out to her social media friends, so you can water her with a tweet. 

We weren't entirely surprised when she quickly rustled up enough friends to make a college freshman go green.
STILL GROWING...

Our favourite part, the project started growing organically (no pun intended, really). You have to wonder, what else can a tree do to make people fall in love with it? Cut a music track out of weather? Recognise people by face? Offer advice on home décor? Have other trees join in the conversation? The possibilities are endless, and we intend to explore as many as we can before we're done.
[unex_ce_button id="content_4e3i72s7x" button_text_color="#ffcb05" button_font="regular" button_font_size="16px" button_width="auto" button_alignment="center" button_text_spacing="2px" button_bg_color="#000000" button_padding="10px 30px 10px 30px" button_border_width="0px" button_border_color="#000000" button_border_radius="0px" button_text_hover_color="#ffffff" button_text_spacing_hover="2px" button_bg_hover_color="#353535" button_border_hover_color="#353535" button_link="https://thebravenewworld.com/contact/" button_link_type="url" button_link_target="_self" has_container="1" in_column=""]WANT TO CREATE A CAMPAIGN THAT GROWS ORGANICALLY? DROP US A LINE.[/ce_button]