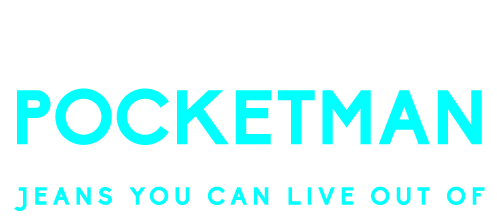 HOW DO YOU LAUNCH A PAIR OF 13-POCKET-JEANS?
With an ad campaign. With a human experiment.
THE BRAND BACKSTORY
The Roadster Life Co., is India's largest online roadwear brand and is owned and retailed only on Myntra, India's largest online fashion portal. But contrary to their vast e-commerce presence, brand communication was still limited to TVCs and community management on social. The challenge was to create a campaign that wouldn't just help them sell their limited edition 13-pocket-jeans, but one that would also turn The Roadster Life Co., into a credible, engaging and experiential lifestyle brand of the digital age.
THE CONCEPT
MEET POCKETMAN. A MAN CHALLENGED TO LIVE FOR 48 HOURS WITH ONLY THE CONTENTS OF HIS 13-POCKET-JEANS. AND THE HELP OF HIS FANS ON SOCIAL MEDIA.
We gave him 5 minutes to pack in as much as he could, including a mobile phone, and then we locked him in a box and livestreamed the whole thing. His task? Prove that a man can live out of his Pocketman jeans.
LIFE AND TIMES IN THE BOX
He didn't just survive thanks to his 13 pockets and the help of all those watching him - he thrived.
He'd managed to fit in everything he'd need to go from survivor to entertainer, musician, filmmaker, chef, engineer and Frenchman to Indian heartthrob. He built up an army of ardent fans while demonstrating the utility of Pocketman jeans, educating you with survival hacks, language lessons and tales from his travels. Fans could interact with him via Twitter, throwing in their tips and thoughts. Not a dull moment on record. We even let you watch him while he was sleeping to prove that there was zero fiction involved.
A 48-HOUR-LONG UNSCRIPTED, ENGAGING, ENDEARING PRODUCT DEMONSTRATION
WE MADE INDIA INTERACT.
AND HOW.
ONE STEP FROM ENGAGEMENT TO CHECK-OUT

For Myntra and The Roadster Life Co., the campaign was the brand's first experiential campaign with a direct link from engagement to shopping. It resulted in 145,000 clicks on the website's 'Buy Now' button in just 48 hours, without burning a hole the size of a TVC campaign in the brand's pockets.
A SOLELY SOCIAL CAMPAIGN

One of the most important aspects of Roadster Pocketman was that it upped the game of online Indian branded content. Most Indian brands still see social media as two poles on which they can put up their 'banners', or they often dump content that is originally created for TV on social media. Pocketman wasn't just a rich interactive experience, it was also conceived purely for social media, making it one of the best examples of a two way communication the country has seen yet.
UNSCRIPTED BRAVERY

This was a brave attempt by an Indian brand to venture into non-scripted drama. Although reality shows are immensely popular in the country, brands rarely show courage to venture into candid content - the kind that builds credibility and authenticity, values that are very relevant especially for a fashion brand.






THE WORLD'S LONGEST LIVE-TWEETING ACTIVITY
AND INDIA'S LONGEST CONTINUOUS LIVE STREAM




[unex_ce_button id="content_92nsrp8m3" button_text_color="#ffcb05" button_font="regular" button_font_size="16px" button_width="auto" button_alignment="center" button_text_spacing="2px" button_bg_color="#000000" button_padding="10px 30px 10px 30px" button_border_width="0px" button_border_color="#000000" button_border_radius="0px" button_text_hover_color="#ffffff" button_text_spacing_hover="2px" button_bg_hover_color="#353535" button_border_hover_color="#353535" button_link="https://thebravenewworld.com/contact/" button_link_type="url" button_link_target="_self" has_container="1" in_column=""]WANT TO DO SOMETHING JUST AS AUDACIOUS? START HERE.[/ce_button]