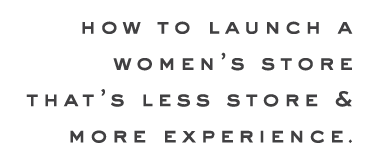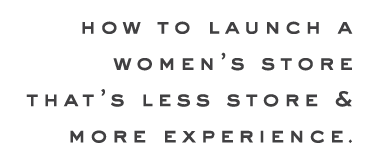 Reliance Retail was about to launch the country's first experiential store for women, targeting a very specific demographic - the strong, independent eve who knows her mind. Her loyalties formed, her world already cluttered, our objective was to walk into her life and make our presence felt. But how would we do it?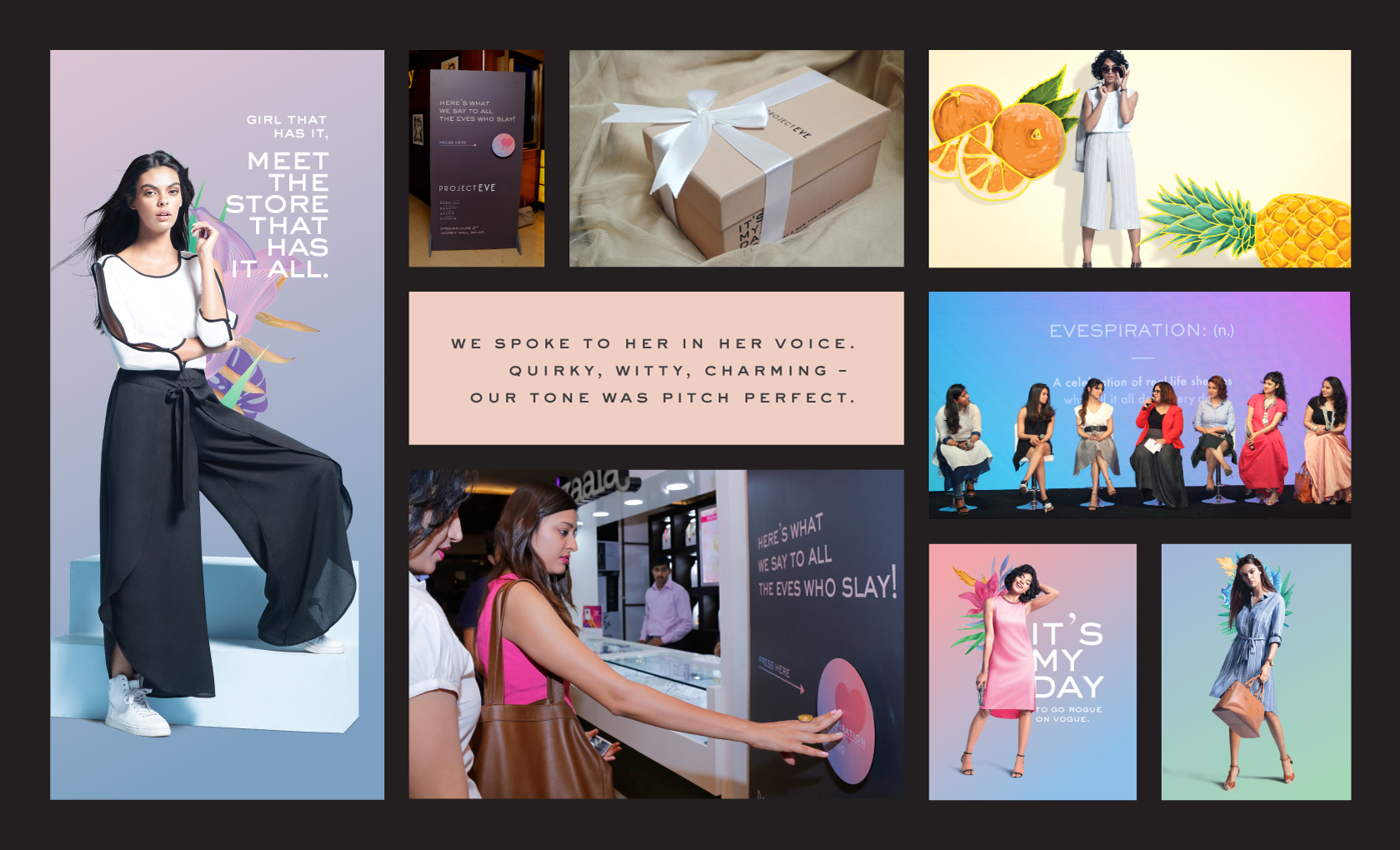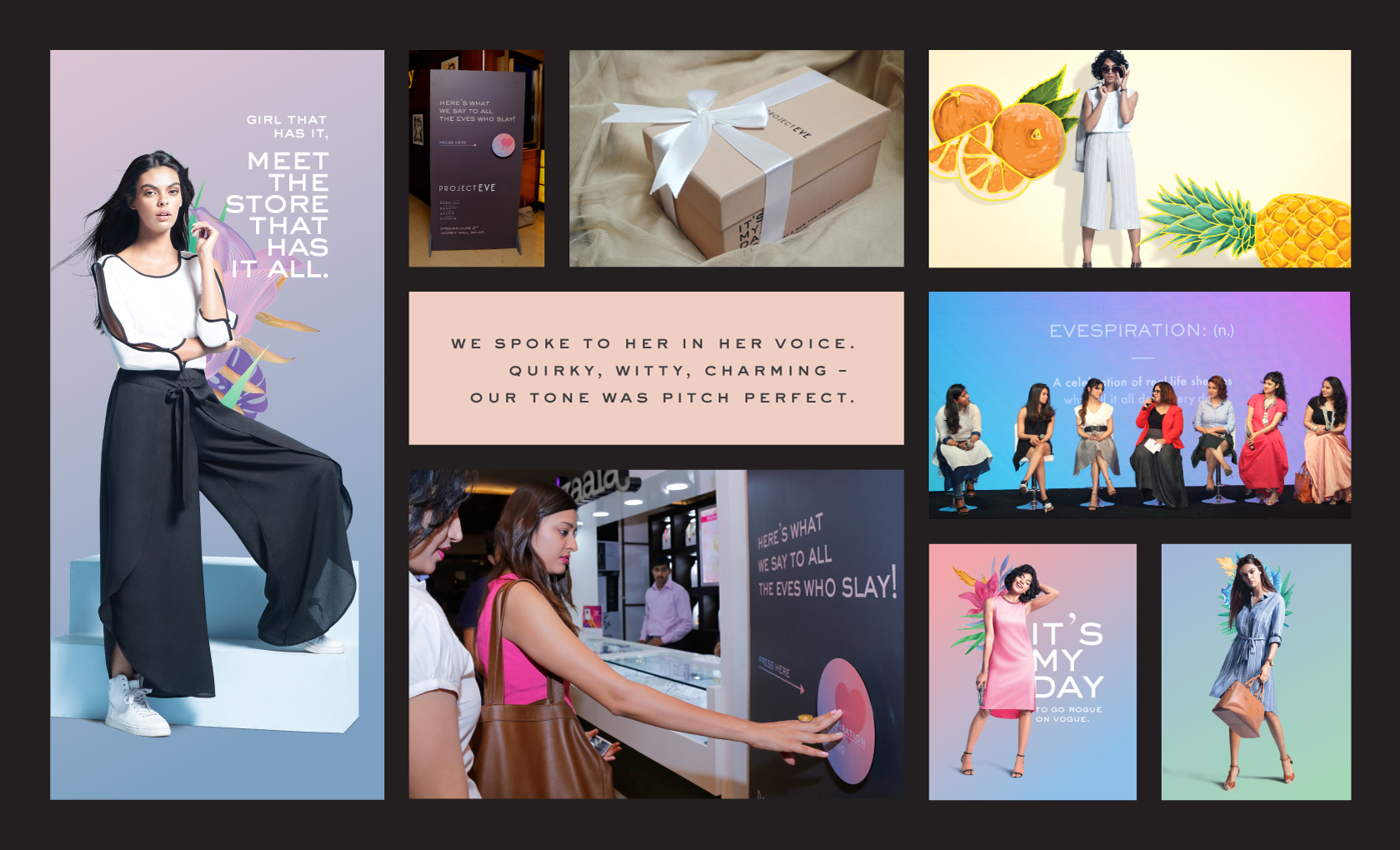 With #MyEvespiration, we helped her celebrate her sheroes and made her the face of a movement that was all about bringing back the camaraderie between women. We gave the movement legs on ground, with #EvespirationOnDemand that gave her compliments at the push of a button and inspired her to go slay the day.


With the blush box, we put a twist on the traditional invite. And with the blush band, we gave her a powerful accessory that would grant her unique privileges at the store.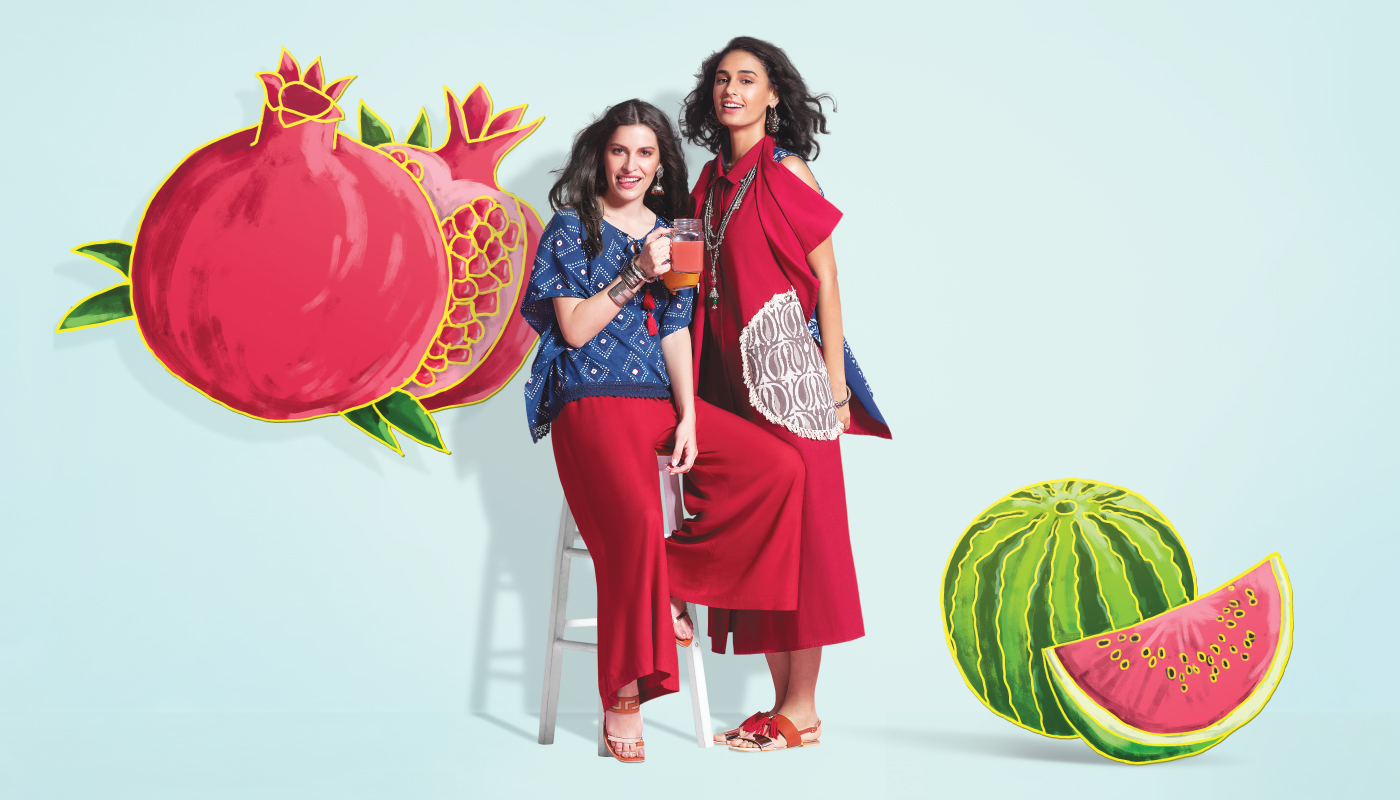 [unex_ce_button id="content_30ky87h37" button_text_color="#ffcb05" button_font="regular" button_font_size="16px" button_width="auto" button_alignment="center" button_text_spacing="2px" button_bg_color="#000000" button_padding="10px 30px 10px 30px" button_border_width="0px" button_border_color="#000000" button_border_radius="0px" button_text_hover_color="#ffffff" button_text_spacing_hover="2px" button_bg_hover_color="#353535" button_border_hover_color="#353535" button_link="https://thebravenewworld.com/contact/" button_link_type="url" button_link_target="_self" has_container="1" in_column=""]WANT YOUR BRAND TO GO EXPERIENTIAL? GET IN TOUCH.[/ce_button]