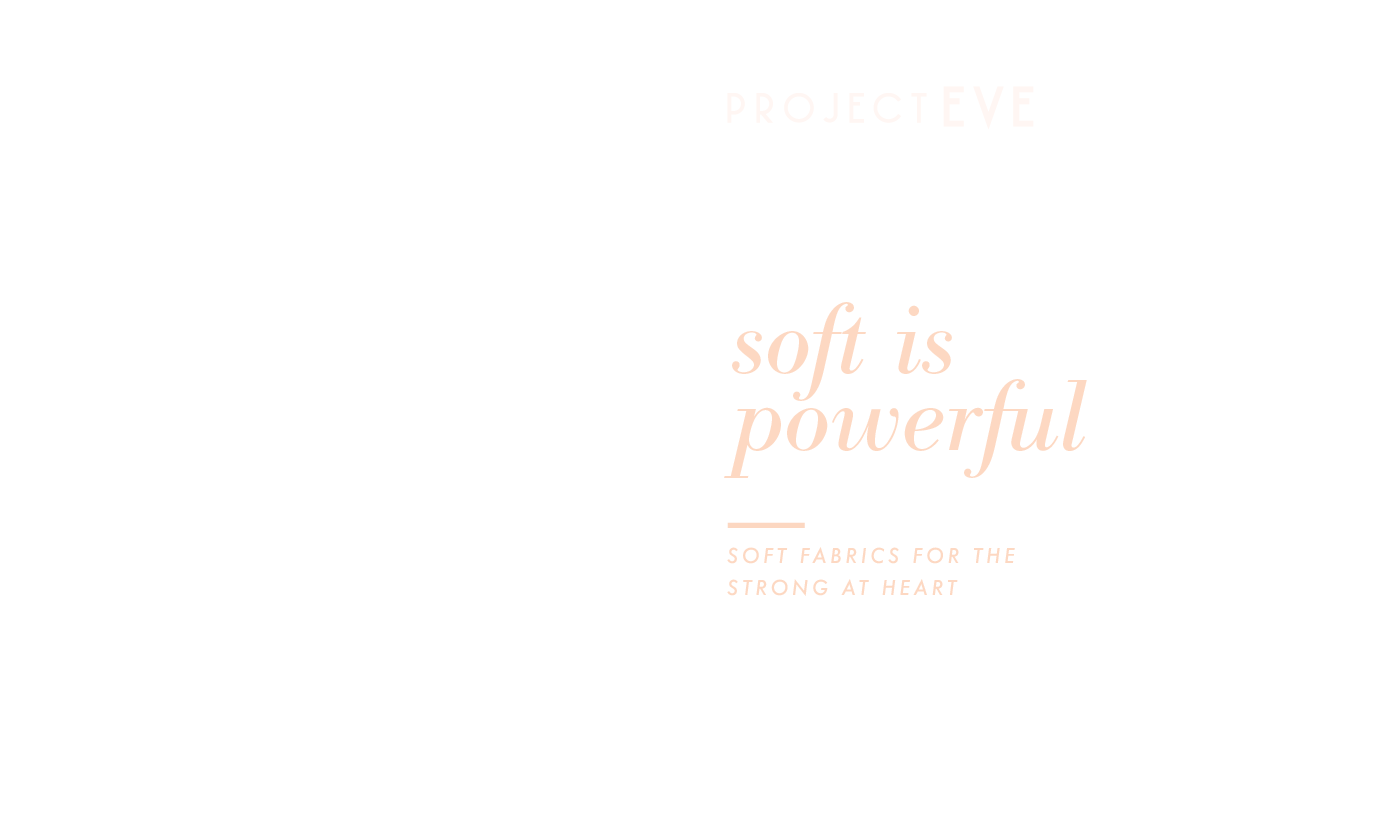 A BRAND NEW BRIEF 
In Spring/Summer '19, Project Eve - a premium women's fashion brand introduced their softest range of fashion ever made. Our task was to launch a season campaign that drew credibility from this core product strength while also straddling conversations surrounding the core audience of the brand: women.
___________________________________________________________________
SOLUTION
We wanted our campaign to offer a sticky counterpoint to the conventional wisdom that was always supported by an inviting product-based truth. Here's how we cracked the code.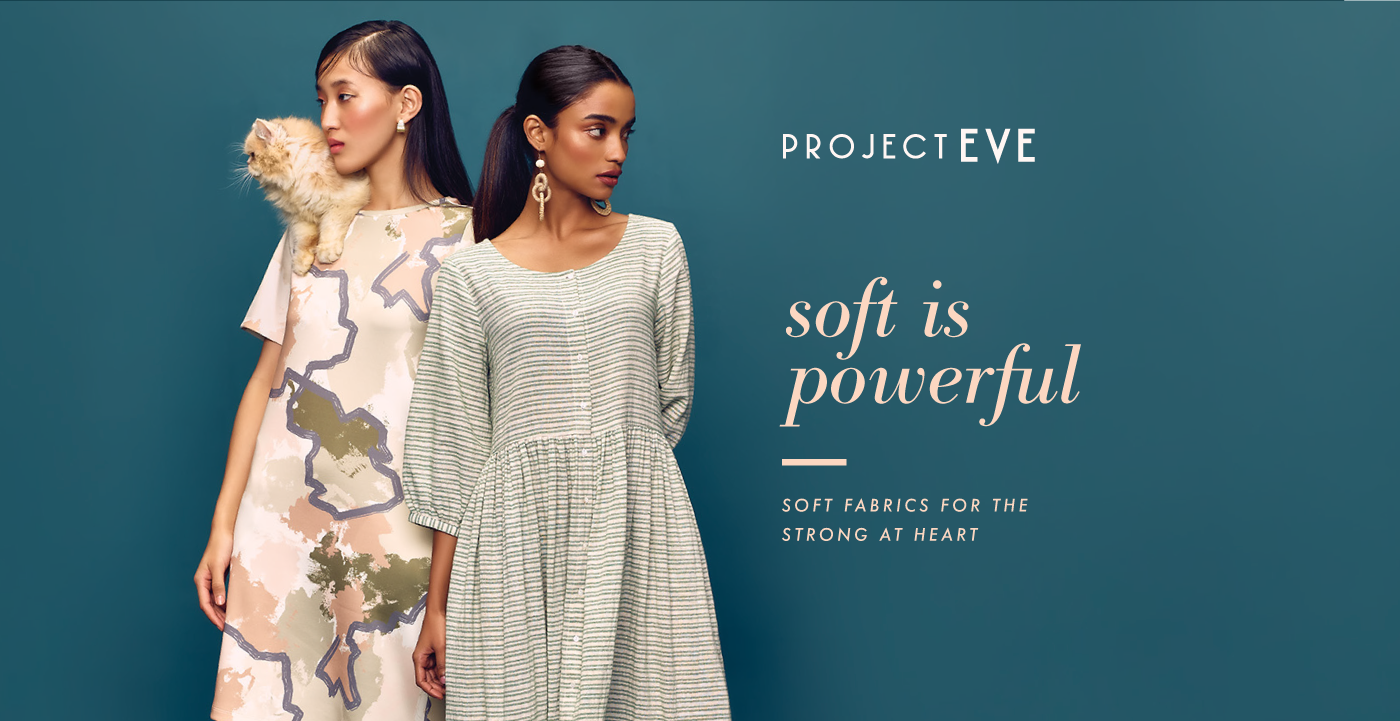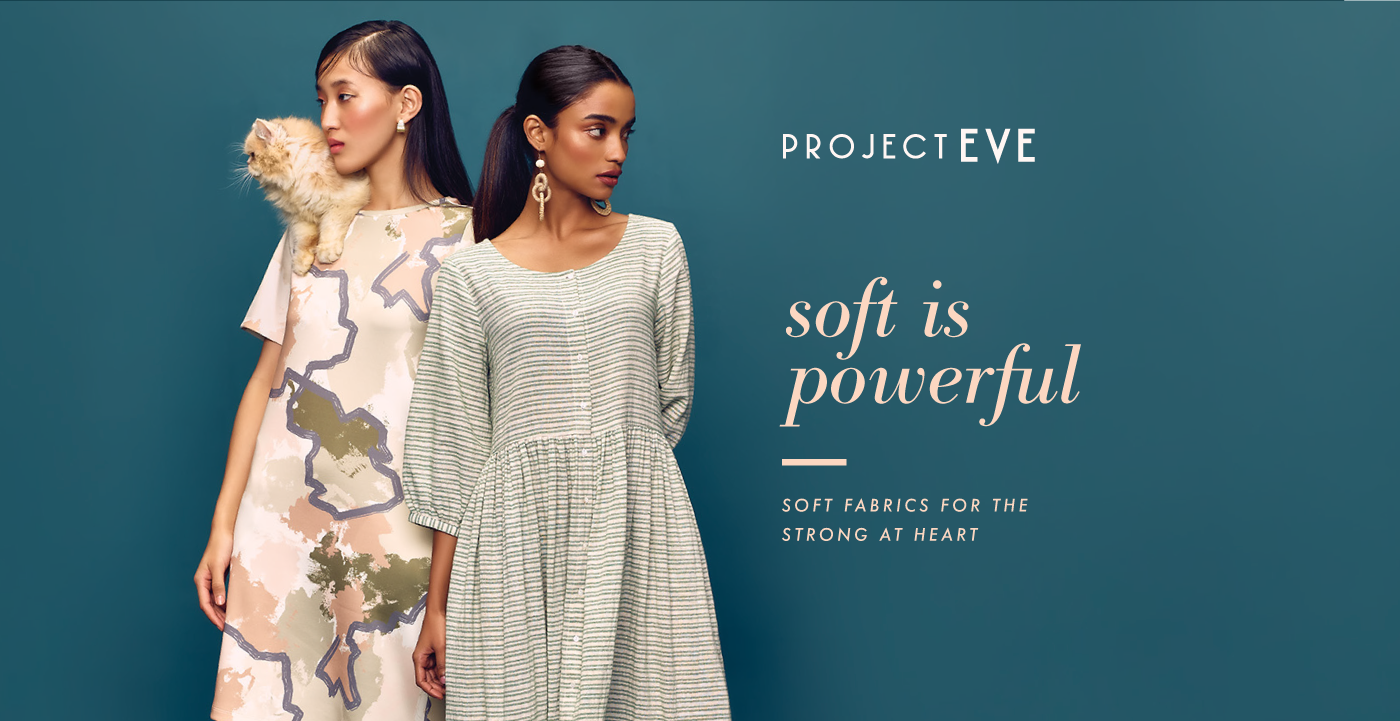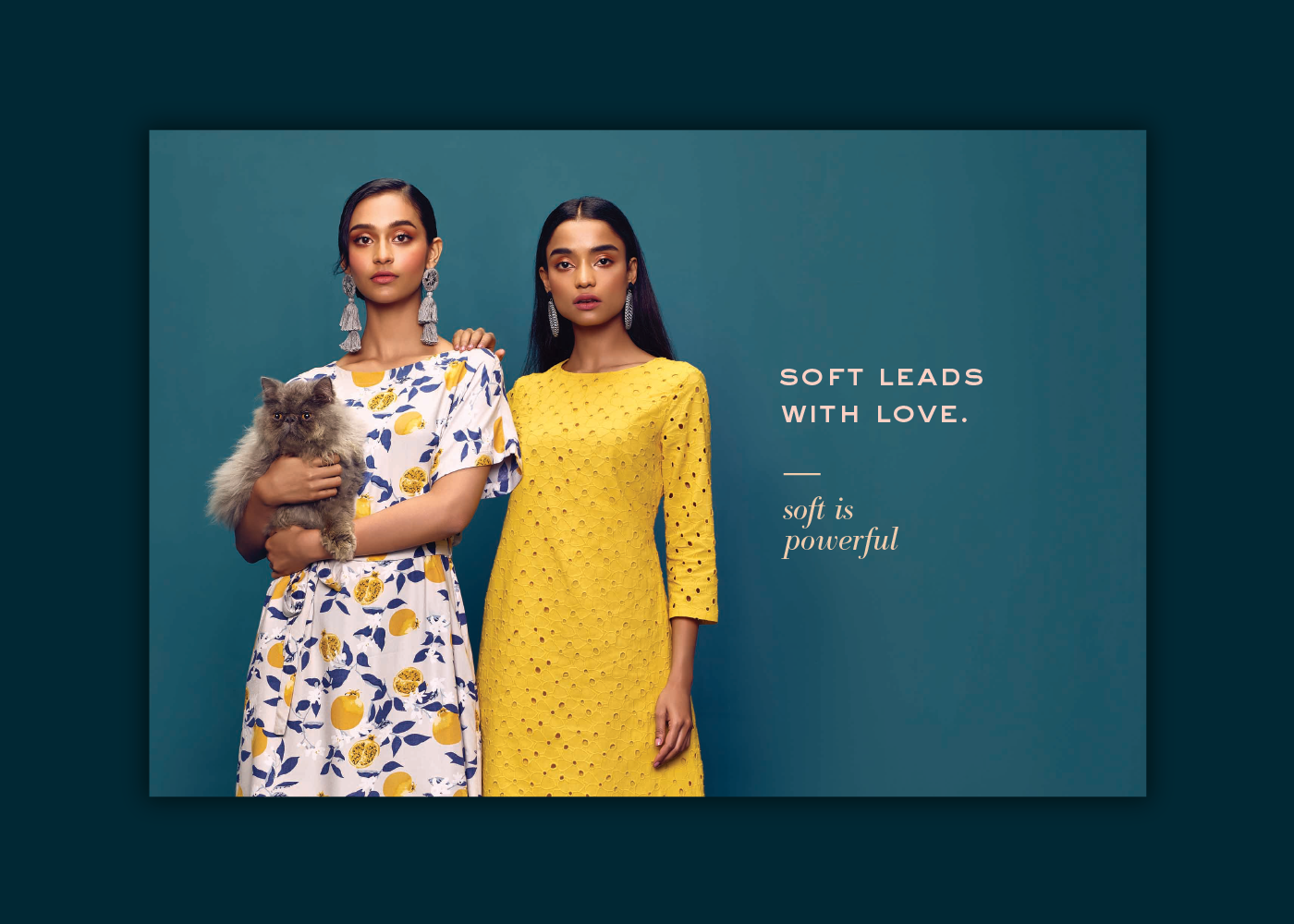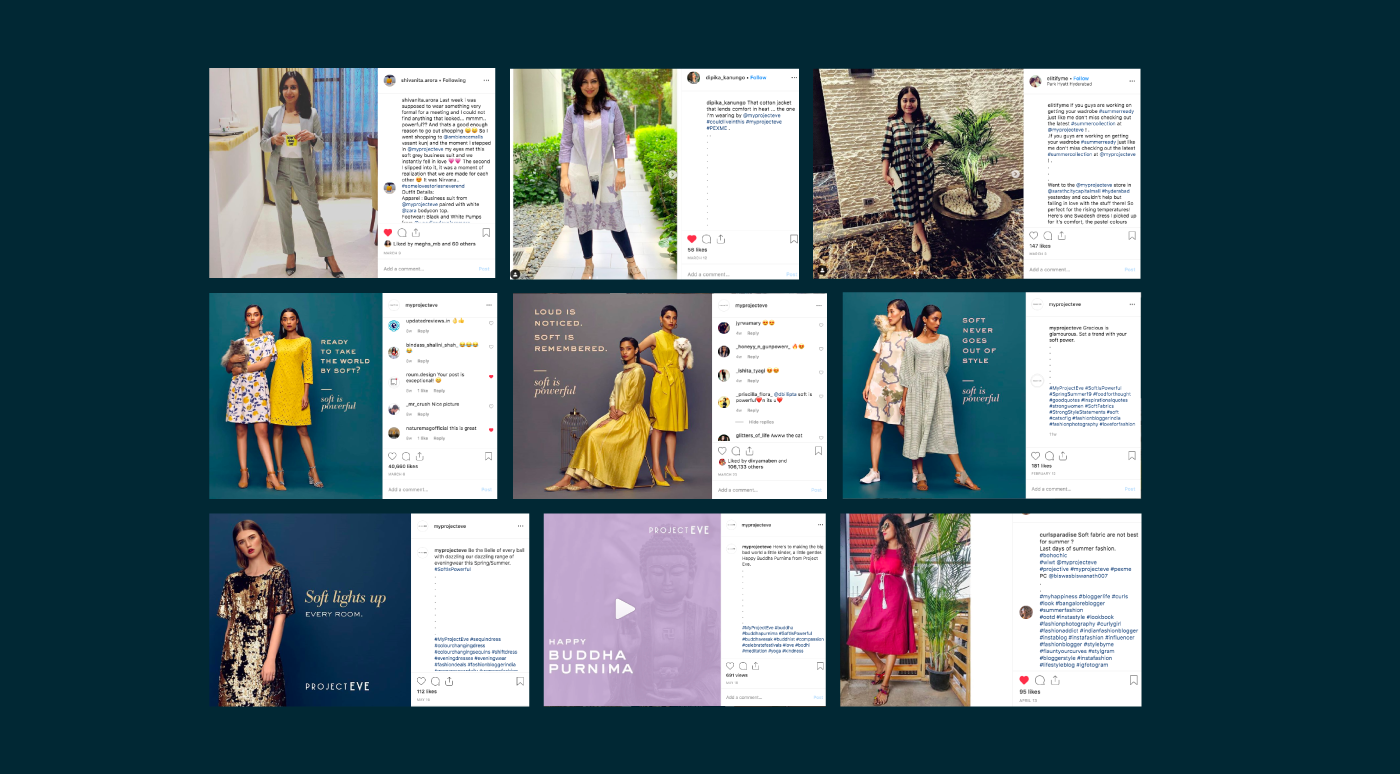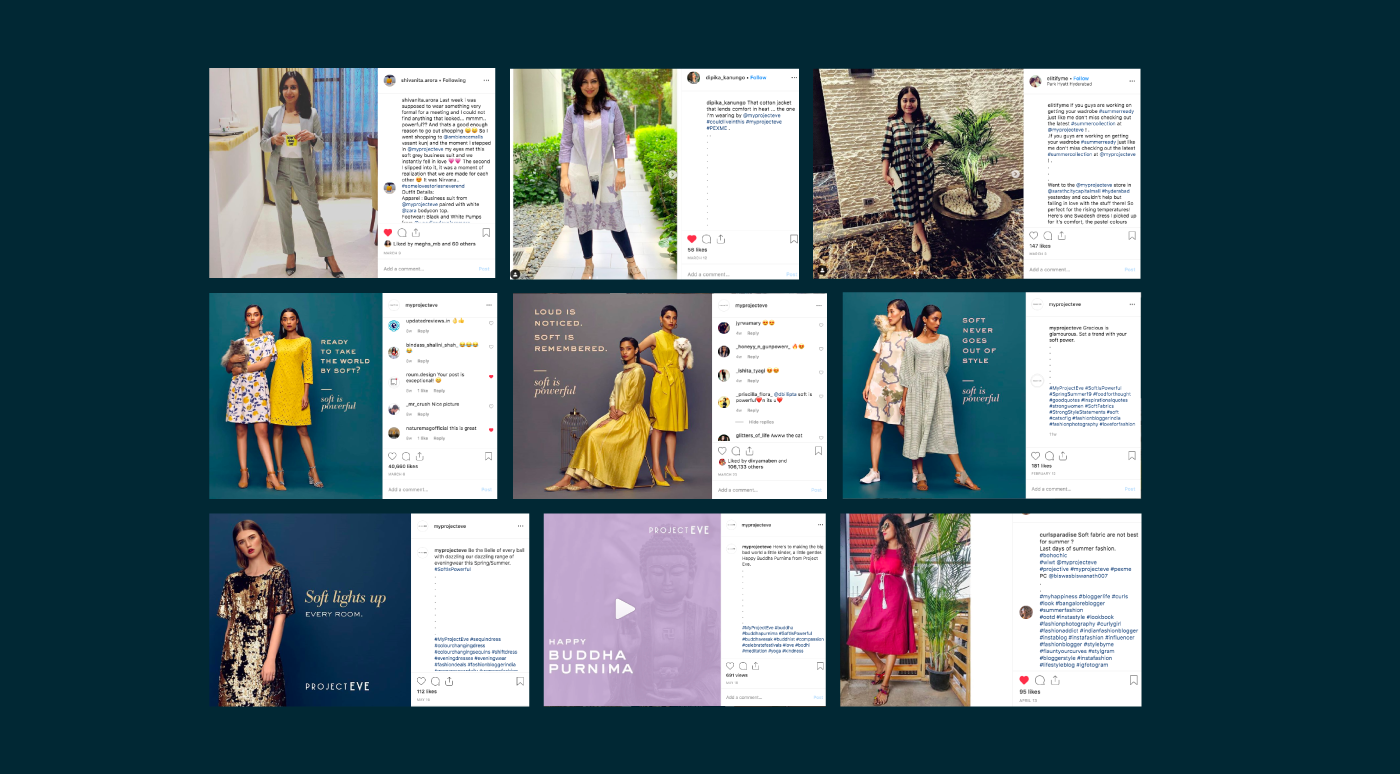 HOW SOFTNESS GOT SOCIAL MEDIA TALKING 
Our heartfelt messaging and unique creatives were able to pull in engagement rates far surpassing the industry standards. With a 3.2 million reach, the brand raked in a whopping 32% engagement rate. The industry average being just 0.68%.
 
[unex_ce_button id="content_bst2d8n7g" button_text_color="#000000" button_font="semibold" button_font_size="16px" button_width="auto" button_alignment="center" button_text_spacing="2px" button_bg_color="#ffd300" button_padding="25px 60px 25px 60px" button_border_width="0px" button_border_color="#000000" button_border_radius="0px" button_text_hover_color="#ffffff" button_text_spacing_hover="2px" button_bg_hover_color="#000000" button_border_hover_color="#000000" button_link="https://www.semplicelabs.com" button_link_type="url" button_link_target="_blank" has_container="1" in_column=""]Need your product campaign to touch hearts? We're here for you. [/ce_button]